RED Day, which stands for Renew, Energize and Donate, is our annual day of service. Each year on the second Thursday of May, we celebrate RED Day as a part of our legacy worth leaving. Making a difference in the lives of others and bettering the communities that we serve lies at the heart of the Keller Williams culture. This observance defines who we are and is a natural extension of our commitment to the highest level of professional customer service.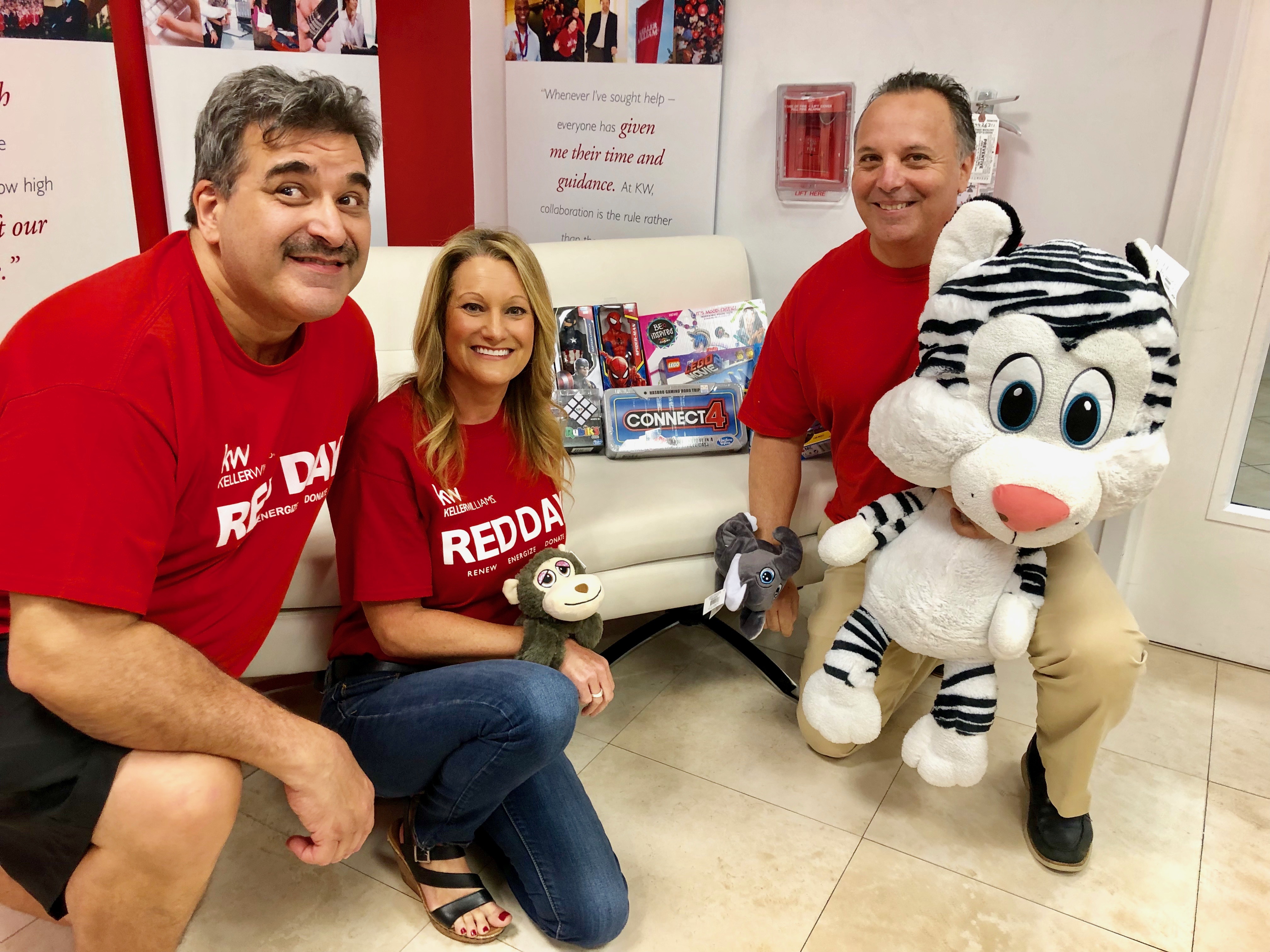 Brian, Monique and David were all smiles on RED Day!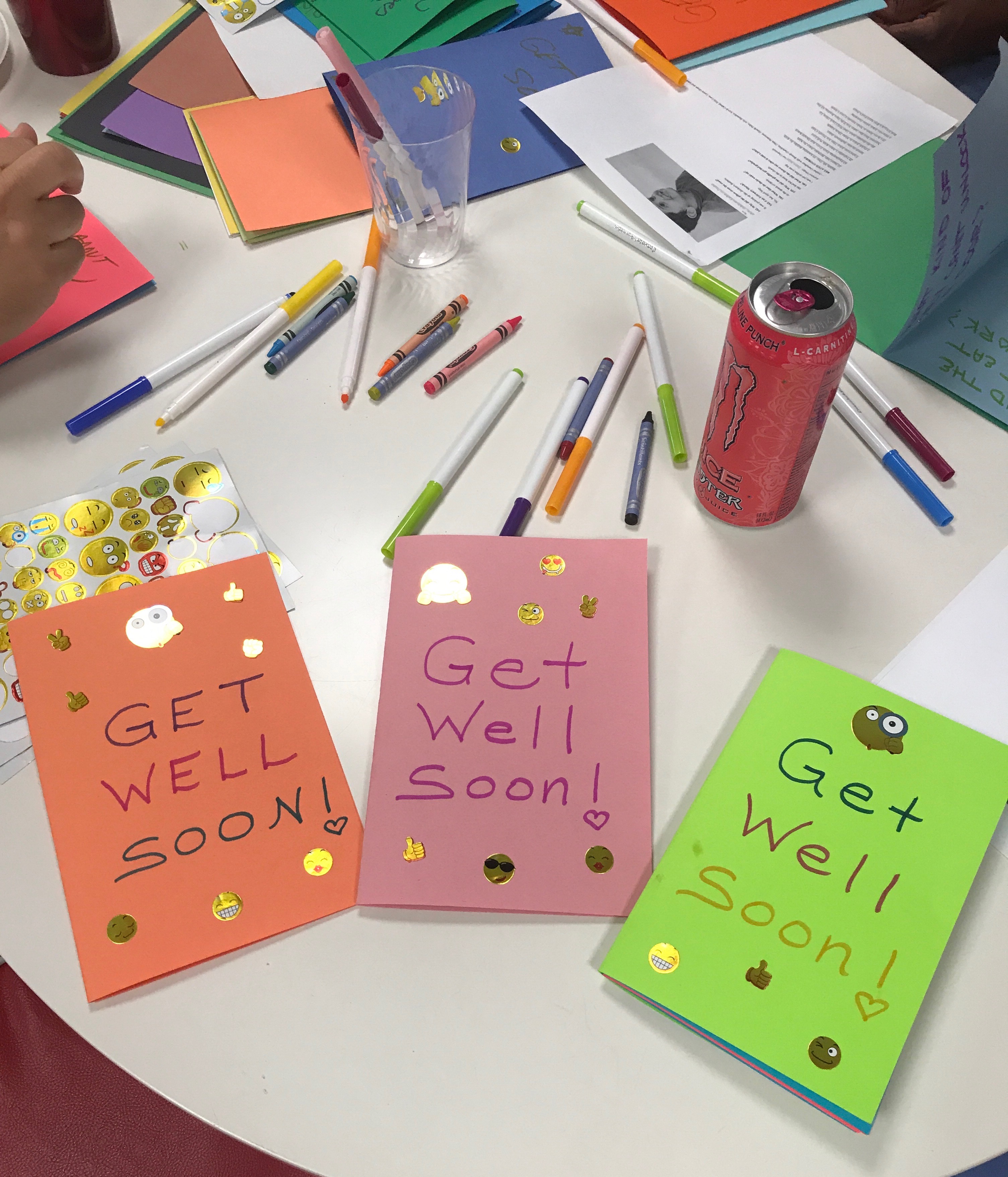 This year's RED Day was focused on bringing joy to hospitalized children in our community.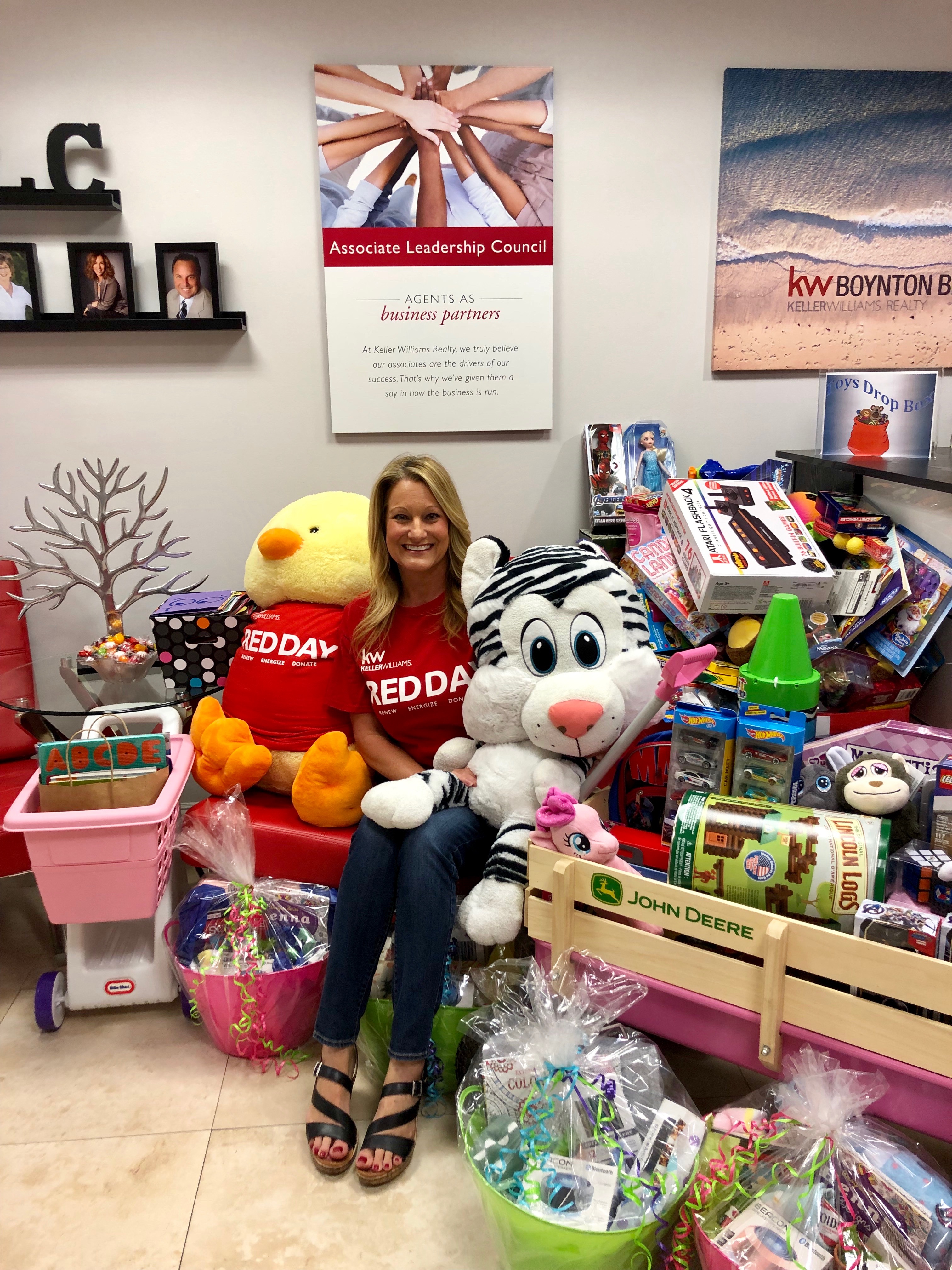 No… we didn't include Monique with the donations 🙂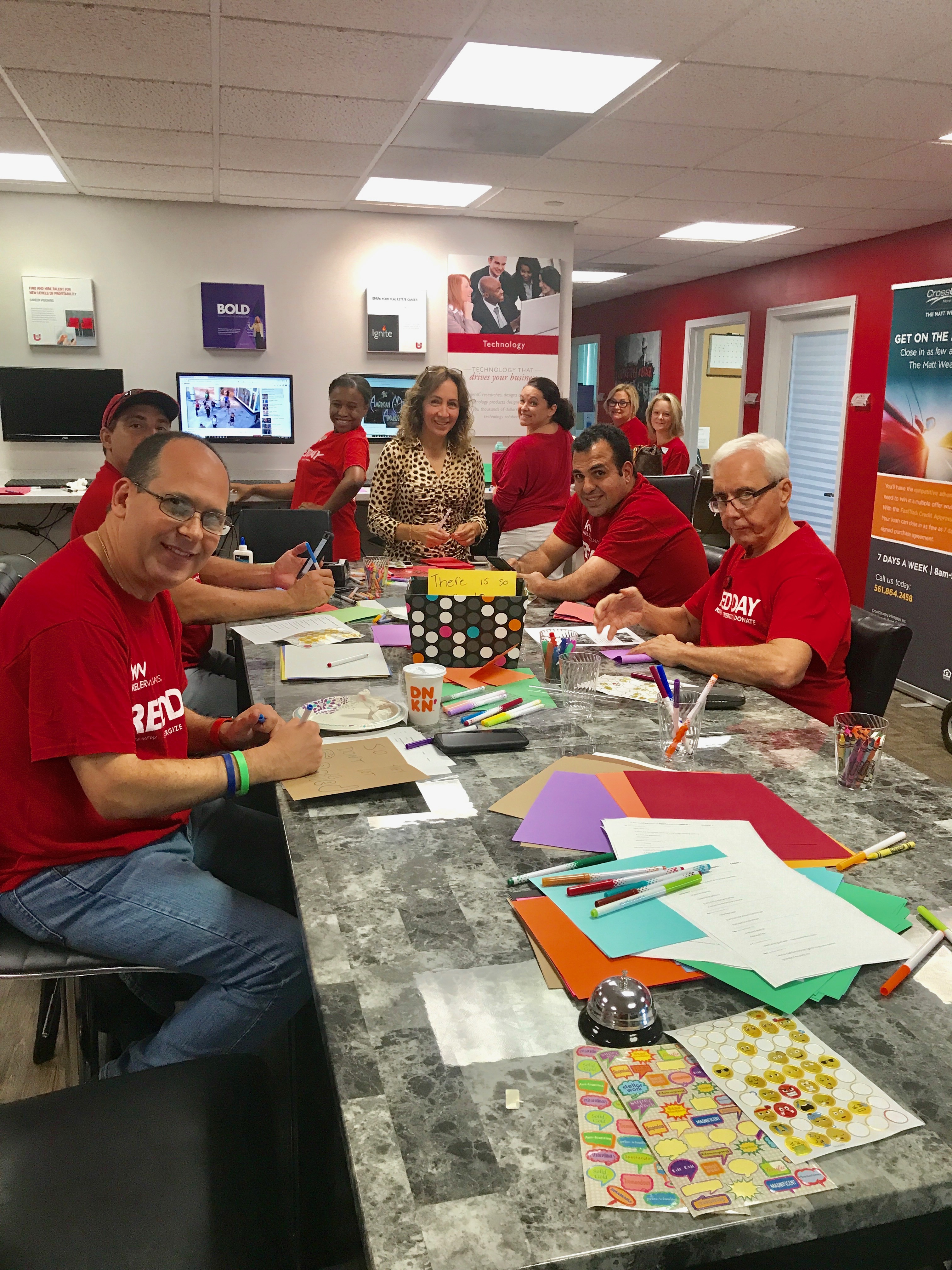 Everybody at KW Innovations pitched in… what a wonderful day it was!